Design: Nottage G-4 Glass Top Pool Table
21
Jul
2011
There is no denying the Nottage G-4 glass top pool table is a conversation piece. This über modern pool table is complete with a transparent playing surface on top, the glass is naturally very rigid and flat therefore it isn't prone to sagging or warping.
After a shot is taken, the ball drops into the pocket onto a silent rubber pad, and you can watch your ball navigate across a single sheet of transparent silicone-rubber coated glass to the collection area.
Watch the table in action…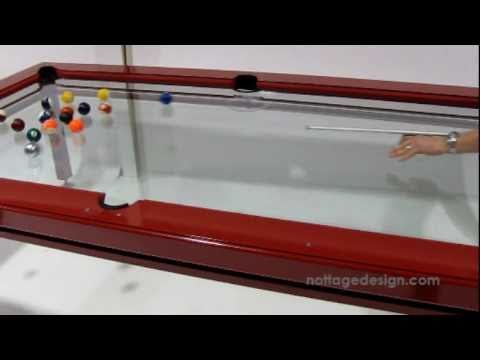 Visit Nottage Design to see their ping-pong table, poker table and other sleek designs.