Tech: Infographic Video of Global Android Activations
3
Mar
2011
Google's Android operating system became the world's top OS for smartphones. This infographic shows how with 3D data visualization of Android phone activations geolocated and plotted between October 2008 and January 2011. Be patient, it starts slow but kicks in when the Droid smartphone launches at about .33 seconds. Wow! Activations literally blow up over night.
The infographic video then zeroes in on the U.S., and it's like the 4th of July when Motorola Droid launches. There is a handy countdown on the upper left side which shows when each phone is about the be released.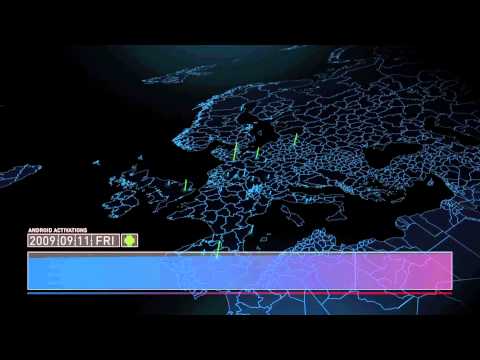 Which smartphone do you use Android or i-Phone?