Improv Everywhere: 10th Annual No Pants Subway Ride
5
Jan
2011
This Sunday, January 9th from 3PM to 6PM is the 10th Annual No Pants Subway Ride in New York City!
The requirements for participation are…
1) You're willing to take off your pants on the subway.
2) You're able to keep a straight about it.
Sounds simple enough.
If you plan on showing up for this event you have to take your pants off, even if your a member of the media.
Here's a look at the 2010 Event…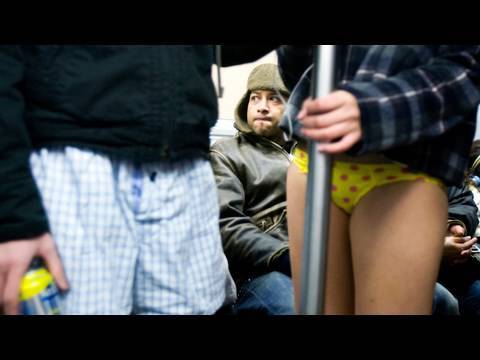 Details on the Event:
When: Sunday, January 9 at 3:00 PM, Sharp! (Over by around 5:30)
Where: Six meeting points spread out all over New York City. Details below.
Bring: A backpack/bag and a metro card.
Wear: Normal winter clothes (hat, gloves, etc)
You can RSVP to the event on the No Pants Subway Ride 2011 Facebook Event Page.
Will you be attending?