Stefan Bucher's 12 Bigger Monsters Collection
4
Dec
2010
Illustrator Stefan Bucher creates a brand new monster every day. Now just in time for the holidays, Bucher has created a limited-edition series of 12×16-inch archival prints for the "12 Bigger Monsters" collection, which comes complete with a custom portfolio case and special gloves for handling.
Check out the video which highlights details of the collection…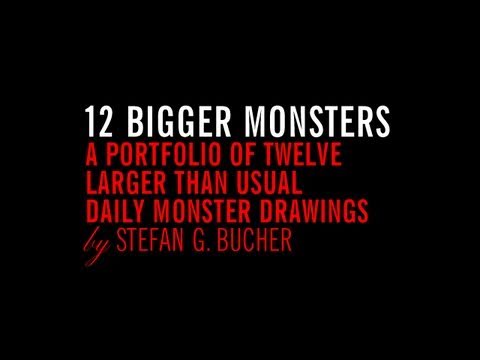 It took Bucher a whopping 16 months to decide which 12 drawings should be a part of this limited-edition series.
Stefan is the Art Director for 344, a design firm based in LA. For more information about this collection visit 12 Bigger Monsters Project.