Sculptor Nick Cave's Wearable 'Soundsuit' Sculptures
13
Jul
2010
American sculptor, dancer, and performance artist Nick Cave is best known for his Soundsuits: wearable fabric sculptures that are bright and whimsical. Cave recently exhibited thirty-five of his costumes at the UCLA Fowler Museum at his Nick Cave: Meet Me at the Center of the Earth show which ended on May 30th.
If your in Italy you can see his works at the Please Fashion Me Group Show. A collection of 150 original paintings, graphics, photography, sculpture, object, installation and video, created by 60 contemporary American and European artists at the Sabbioneta Art Festival that runs through July 18, 2010.
Soundsuit Invasion at the Los Angeles Art Show Opening Gala, January 20, 2010.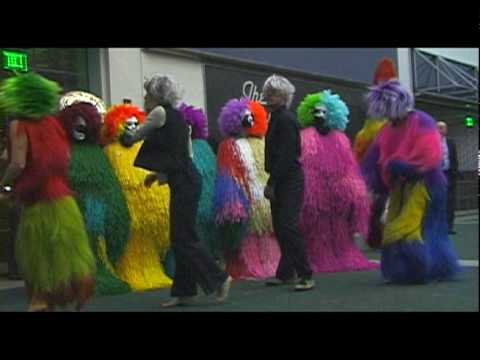 Here Nick Cave speaks about his work…