Movie Review: French Science Fiction Film 'Dante 01′
13
Jul
2010
Set in the future in deep space aboard a maximum-security psychiatric prison center called Dante 01, a new special "prisoner" Saint Georges (Lambert Wilson from The Matrix) is brought onboard and is thrown in with the general population to be watched.
Elisa (played by Linh Dan Pham) is a psycho-geneticist who unbeknownst to resident doctor Persephone (Simona Maicanescu), was placed onboard to conduct nano- technological DNA patch procedures on the inmates.
Saint Georges mysterious powers enables his removal of Elisa's placement of DNA patches within the prisoners and eventually causes not only unrest amongst the prisoners which causes a rebellion, but also dissonance amongst the crew.
When I learned that co-director Marc Caro of The City of Lost Children and Delicatessen directed the French science fiction film Dante 01, I decided to invest the near hour and half of my time to enjoy it.
Au contraire. In the beginning and scattered throughout the movie, we follow Saint Georges point of view with an erratic camera shiftiness and macro imagery to convey disorientation and subconscious memories, in conjunction with every science fiction sound effect one could possibly imagine. His encounters with the handful of bald sinewy prisoners are marred by his inability to speak and the constant need to be held up by someone. Must be his runner legs. I think he speaks about three sentences in the entire movie.
There is no focus on any character in particular. Regardless of the fact this movie is about Saint Georges, his origins and powers were never explained. His connection to being the savior of humanity that Persephone speaks about during voice-over narration has no follow through visually.
Allegorical themes of hell runs rampant in this film but you must pay very close attention. But who wants to think that hard when your trying to watch a French film with English subtitles. Nothing kept me vested enough to stop my mind from wandering even though I was trying so hard to stay interested.
The only scene enthralling enough for me to mention is near the end when one of the prisoners wraps himself up in protective material to jump into a conduit filled with boiling cooling fluid in order to save the ship. He crawls back out all festering and bubbly. That got my attention.
The ending was blender of pictorial effects that started off slowly and repeated and escalated in motion for over a minute long (think electronic music, that build up of tempo to right before the bass kicks in.) Well, there is no kick here. The music just ends. Marc Caro was forced to change the ending of his movie due to budget constraints, so I imagine it was just chopped off. I tried my hardest to like Dante 01, mais je ne pouvais pas.
Rating: 4/10 stars
Running time: 82 minutes
Here is the trailer (in French).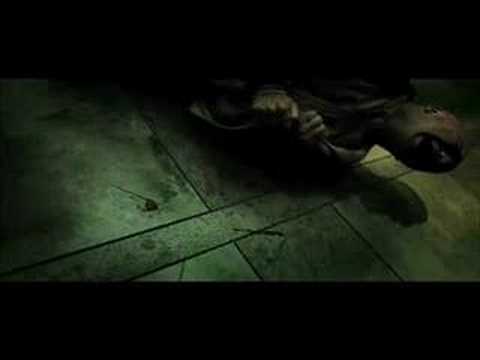 Review originally written for Open Book Society.