Friday Food Links & Recipes July 16 Edition
16
Jul
2010
This week on Friday Food Links you'll learn how to make Scotch Eggs, how to devein shrimp and how to open a bottle of wine without a corkscrew. Check out how Carl's Jr. outdoes itself and tries to give you clogged arteries in the process. Plus some interesting recipes you can try out this weekend like Avocado Fries! We search for yummy food links and recipes, so you don't have to. Enjoy!
HOW TO PEEL AND DEVEIN SHRIMP
HOW TO OPEN A BOTTLE OF WINE WITHOUT A CORKSCREW
EDIT: The video is no longer available, but we'll explain how it was done: Basically you take your bottle of wine and a flat heeled shoe. Hold the bottle of wine slightly tilted, take the heel of the shoe tap the bottom of the wine bottle. Then place bottle in the shoe, flush up against a wall, and tap them against the wall together in unison and the cork pops out slowly and voila!
CARL'S JR. NOW HAS A FOOT LONG CHEESEBURGER
Soon we'll see fast food restaurant slapping a whole cow down on a styrofoam plate slathered in ketchup. To feel better about yourself you can always order a diet coke.
Photo courtesy of Eating Cleveland
WATERMELON SALAD WITH FETA AND MINT
Photo © Tom Hopkins
AGVOLEMONO WITH BROCCOLI AND SPINACH
JAMAICAN JERK BURGER WITH  PINAPPLE BANANA RELISH
HOW TO MAKE SCOTCH EGGS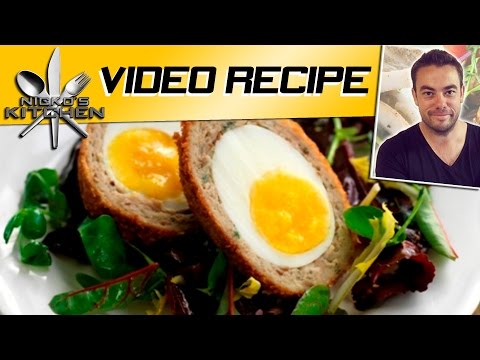 SPICE APPLE CUPCAKES WITH CREAM CHEESE FROSTING AND CARAMEL
Happy Cooking!