Video Interview With Walton Ford, Painter Extraordinaire
7
Apr
2011
Walton Ford has always enjoys painting since he was a young boy. His large scale animal paintings are quite extraordinary. After living in New York City for well over 10 years he decided to move to Rhode Island and set up his studio. His work is described as "Composed of dense allegories that make sometimes pointed, sometimes sidelong allusions to everything from conservationism and consumption to war, politics and imperialism." as stated on Wiki.
Juxtapoz Magazine's has made an video interview with Ford who discusses his paintings at length. Check it out.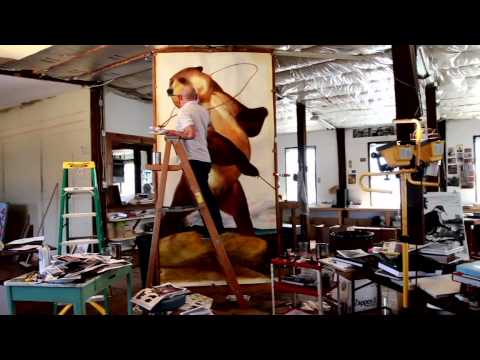 Here is a link to Art:21 documentary on humor in artist's work which includes Walton Ford on PBS. HE appears after the 40:00 mark, however the entire documentary is worth a watch.