Steampunk Cyborg Hare Marionnette by GB Designs
8
Nov
2010
This Steampunk Cyborg Hare Marionette by GeahkBurchill (GB Designs) is for those who like the curious and uncommon. Even when lying still it quite expressive.
The marionette is 17″ tall and made primarily of Basswood. It is entirely hand carved and then treated with a wood-burned fur texture. The eyes are painted and glossy to convey life and the ears are made of synthetic leather. The leg is made of hand sculpted polymer clay, plastic, steel, brass, copper, aluminum, nylon and rubber. No animal parts were used in the creation of this wickedly awesome puppet.
The puppet has 19 strings and if you're a practiced marionettist, it will come alive in a way few puppets can. Check out this video featuring this puppet: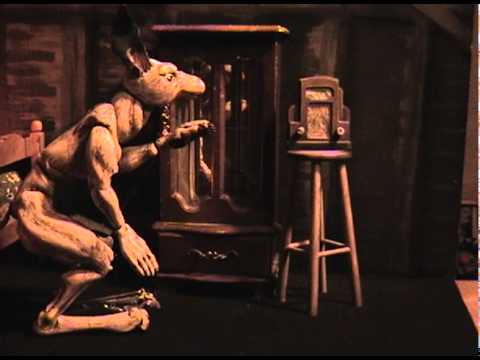 If you want to have one of your own, it sells for $1,450 at GB Design and will take 8 weeks to build and deliver.