Improv Everywhere 'MP3 Experiment Seven' Coming Soon to NYC
23
Sep
2010
Improv Everywhere has announced their 'Mp3 Experiment Seven' will take place on Saturday, October 2 at 6:00 PM in New York City. This is the same group who brought you the Princess Leia / Darth Vader reenactment scene from Star Wars on a New York City subway car.
If you are unfamiliar with these 'experiments' check out last year's event Mp3 Experiment Six.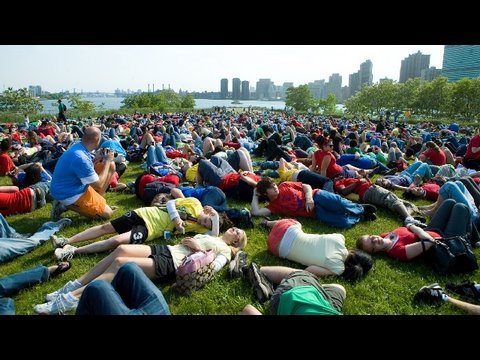 Visit Improv Everywhere to get complete details, including location and mp3 download, on Friday, Oct 1, 2010, the day before the event.
Looks like fun! Will you be attending?