In today's Friday Food Links and Recipes you find out what kids eat in school in India, how bad Aspartame really is, learn how to make some seriously healthy pancakes, a twist on chicken wings, ice-box pie and other yummy recipes We search for yummy food links and recipes, so you don't have to. Enjoy!
How Jelly Beans Invent Flavors
In an echoing, high-ceilinged chamber in Northern California, there spin row upon row of what look like small cement mixers. The gleaming metal drums churn for hours on end while white-uniformed technicians pour in sugar, corn starch, color, and certain other, more miraculous concoctions.
Out of one drum comes a whiff of red apple, conjuring a fall afternoon spent picking fruit; from another comes the buttered-popcorn scent of an evening at the movies. Out of drum after drum, all down the room, come smells evoking everything from apple pie to piña coladas to freshly mown grass. Read whole article: the atlantic
WHAT DO SCHOOL CHILDREN EAT IN INDIA
In India, school lunches are usually provided by loving mothers, not school cafeterias! In fact, this love of home-cooked food has given rise to a unique type of food-service worker, known as the "dabbawalla," or literally, person with a box.
Vegetable medley, curried fresh cheese and peas (mutter paneer), lentil stew (dal), and unleavened whole wheat flat breads (roti).
These workers collect freshly cooked food from the homes of school-going children and deliver it to them at school, collecting the empty containers once lunch is over. Read whole article: seriouseats
THE GRILLED CHEESE FOOD TRUCK
If you're not hungry now, you will be after seeing this video about the Grilled Cheese Truck (located in L.A.) and what goes into their grilled cheese sandwiches.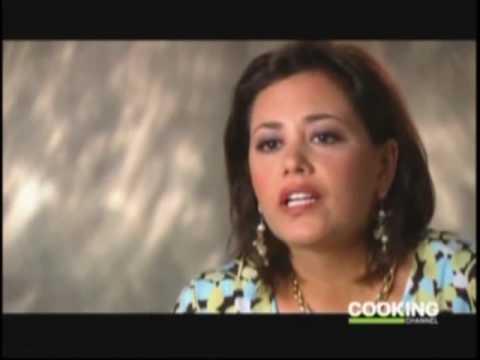 RED VELVET FRIED CHICKEN
You read correctly. Red Velvet Cake, the ultimate in dessert and Fried Chicken combined!
The culinary curiosity is now available on the menu at San Francisco's American Cupcake, where the general manager says "It has the classic red velvet flavor with a hint of vinegar, cocoa and sweetness."
To make the dish, the brined chicken is first dunked in the red velvet batter before receiving a second coating of toasted red velvet crumbs. Read whole article: nydailynews
Have you ever tried this creation?
DOCUMENTARY "ASPARTAME: SWEET MISERY"
The toxic long-term effects of aspartame are often dismissed as a "hoax" by the sweetener industry and at least five other internet websites.
The real footwork, however, unravels something less comforting than a mere "Hoax." "Sweet Misery" is the title of a documentary released by Sound and Fury in June of 2004.
Our primary investigation includes interviews with doctors, lawyers, people who have had health problems which they associate with aspartame usage, advocates, and many others.
Aspartame: Sweet Misery Parts 2 through 10 can be found on Youtube.
WHOLE WHEAT SPAGHETTI WITH LAMB SAUSAGE AND SWISS CHARD
GRILLED CHICKEN AND PINEAPPLE QUESADILSAS
GRILLED PIZZA WITH FINGERLING POTATOES, BLUE CHEESE AND CARAMELIZED ONIONS
ASIAN LIME WINGS WITH HABANEROS
SUMMER RISOTTO WITH ZUCCHINI RIBBONS, CORN AND FRESH BASIL
BANANA CAKE WITH CHOCOLATE GANACHE
BLUEBERRY MAPLE PECAN CINNAMON BUNS
Happy Cooking!
If you missed the last edition here it is Friday Food Links & Recipes August 6 Edition.
If you have a recipe you'd like to share with us…contact us and we'll feature it on Friday Food Links.