Nathan Sawaya's Awe-Inspiring Lego Sculptures
5
Jul
2010
Nathan Sawaya is a New York-based artist who creates awe-inspiring works out of LEGO® bricks. His recent North American museum tours feature large-scale sculptures using only toy building blocks.
Sawaya's art is currently touring North American museums in a show titled, The Art of the Brick. It's the only exhibition focusing exclusively on LEGO as an art medium.
Anatomically correct human heart for the Rady Children's Hospital of San Diego.
For all you Halo 3 fans check out Nathan making the Master Chief video game character.
Deviating from legos…here is a video of Nathan Sawaya making a house out of chocolate bars. It took him 18 straight hours to create the entire home and he didn't use any adhesive. That's a hell of a lot of chocolate. Amazing!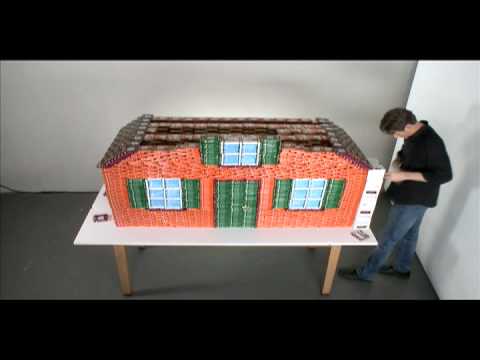 The Art of the Brick exhibit is currently running at Spring Field Museums D'Amour Museum of Fine Arts through September 5th, 2010. Visit Nathan Sawaya's website to see all of his amazing work.